Tolson Strategies

---
We plan to continue to grow our diverse portfolio consisting of retail, industrial, office, and self-storage assets. Our means of growth stems from a conservative view of using leverage to position capital ready for the right purchase. We are buyers. Ideally, we would like to add 4 to 8 new assets to the portfolio each year as well as to be opportunistic with ground-up development. Tolson is committed to unwavering attention to detail within the financial, physical and day to day management of each asset. Tolson desires their highest compliments to come from their partners who they define as their tenants and their tenant's customers.
Retail
Our core retail portfolio is composed of several types of assets: Free standing NNN, high visibility outparcel strip centers, and major big box shadow anchored retail. The major anchors we prefer to be next to are Walmart, Kroger, and Meijer. Most of our properties are comprised of credit rated national retailers, services, and restaurants with individual storefront sizes. Our preference for acquisition is stabilized assets, centers with storefront suite sizes from 1,000 square feet to 8,000 square feet, and locations with market rental rates within a 5 hour drive time from our headquarters in Toledo, Ohio.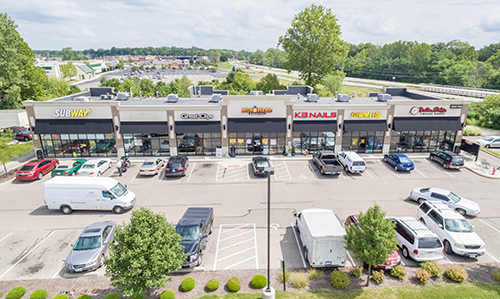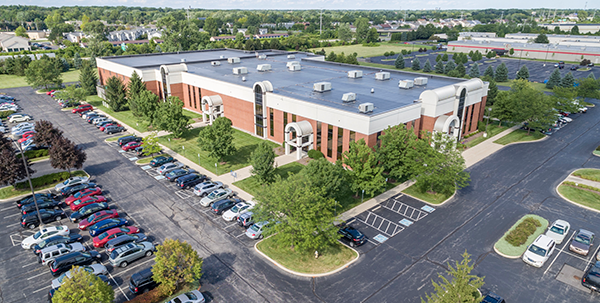 Industrial and Office
The Tolson industrial and office portfolio is mainly composed of Class A and Class B properties within the greater Toledo market. These include state-of-the-art, high bay trophy assets, conveniently located flex space, flagship office headquarters, high-tech research and development space, along with small professional office suites . All of these properties are near major highways and are easily accessible to the interstate system. Our properties are well maintained with minimal updates needed. Our acquisition criteria would be the same.
Self-Storage
Under the name of Lock-It-Up, the Tolson self-storage portfolio is the consumer recognized brand in Northwest Ohio. Starting with one location in 1982, Lock-it-Up has grown into the largest privately-owned self-storage company in Ohio. With 15 convenient locations and growing, Lock-It-Up services as far North as Adrian, Michigan and as far south as Bowling Green, OH. In addition to the highest level of service in the storage industry, Lock-it-Up is also proud to be one of the first companies to offer electronic gating, completely fenced premises, and well-lit locations as a commitment to the comfort and safety of our valued customers.